Splashy Pics
*Viewers Choice*

The wonderful viewers have helped Tinkerbell out so much, but they have helped out even more this week! They have design their own contest! The contest is call the Splish Splash Contest. If you would like to join please below summit your drawings or pictures of a beach or some thing Splashy!

---
*Viewers Choice CONTEST*

WaCkY PiCtUrEs

Just below this AWESOME paragraph shows the wacky picture that has won. Lately not many people have been sending us things so send now! This is your chance. Just go on send us stuff and then just scroll down to the right category and send us the link! Please send to the right link! THANKS! :) Well enjoy our first's week wacky pick for the summer party

Our Top 3 (three) Spring COLORS

Blue

~Color Poll~

Powered by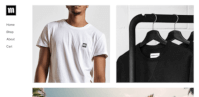 Create your own unique website with customizable templates.